Established in 1975, G.K. Winding Wires Limited, a leading manufacturer of copper and aluminum enameled winding wires in India marketed under the brand GEEKAY, is now striving to become a Rs 1000 crore business and make GEEKAY a global brand.
In an exclusive interview given to Wire & Cable India, Sameer Agarwal, Managing Director, G.K. Winding Wires Limited, talks about his company, product range and future targets.
Sameer Agarwal: From humble beginnings four decades ago wherein our founder Mr. Sudhir Agarwal set up our first factory in Delhi in 1975 to now with four manufacturing locations – two in Greater Noida, one in Baddi and one in Sri City (AP) bordering Chennai – we are one of the largest and most respected winding wire manufacturers in the country. Our journey has been the result of incredible entrepreneurship, long-term vision, deep-rooted values, continuous investments in technology and capacity development, a focus on quality and systems and a deep partnership and commitment to our customers.
In the 1970s, setting up a business was really challenging, and it wasn't easy. The concept of "make in India" and ease of doing business were alien at the time. But we did it. Right from making our own machines to learning winding wire technology to training our workers in how to make good wires, we put it all together.
With the second generation joining in, we were able to transition from a family business to sustainable system-oriented way of working without losing our strong value system and people-oriented approach.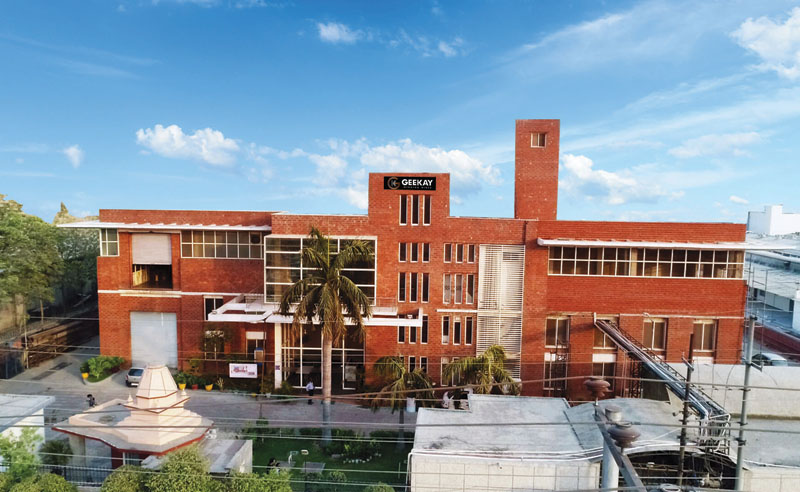 WCI: Could you tell us about your product range with special reference to Corona Resistance Wire and Urethane Enameled Wire/Self-solderable wire?
SA: The GEEKAY brand is well known for its high-quality range of Copper and Aluminium Enameled Winding Wires, made with 100 percent virgin materials using world-class technology at our state-of-the-art manufacturing plants. Our products are available in industry standard specifications and can be customized to meet the unique needs of our customers. All our products meet international quality specifications and are UL certified.
Changing markets are seeing a shift in product mix for winding wire. Globally, Polyurethane (Self Solderable) is 16 percent of winding wire market, while India at present is only 3 percent, and the shift has started. Similarly, other specialty enamels are 8 percent of the global market, which is only 1percent in case of India.
We at GEEKAY have been at the forefront of developing and excelling in these new products including self-solderable (Class 155, Class 180), Solderable PEI, self-bonded wires (bonding using heat, resistance and alcohol) and corona resistant wires (especially when there is variation in input voltage and frequency for inverter-driven motors.
Corona resistant wires are the latest feather in our cap. They enhance the life of an inverter-driven motor by 7-10 times.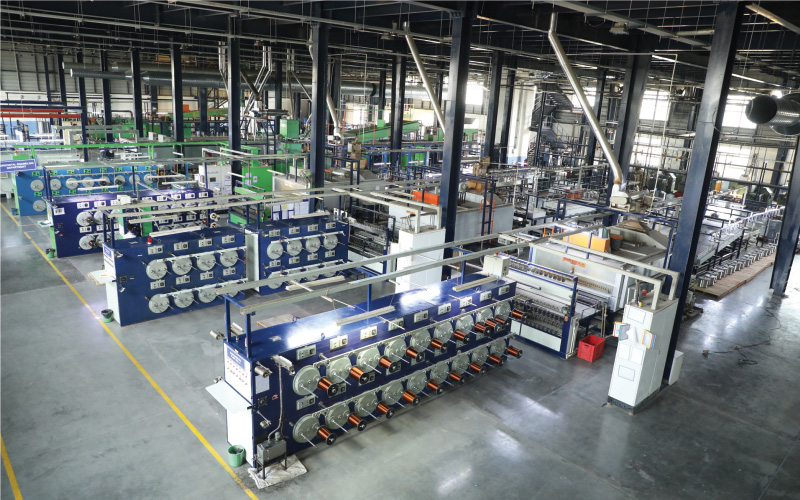 WCI: How many manufacturing units do you have? Do you think you need more manufacturing capability within the country?
SA: Today, we have three plants in the North and a new one coming up in the South, making the GEEKAY brand the only one with a pan India presence in the winding wires industry; and our vision is to be a leader on the market.
We have two manufacturing units at Noida (U.P.) and one in Baddi (H.P.) and a fourth one is coming up at Sri City (A.P.) spread over a covered area of over 400,000 sq ft.
India currently has a per capita consumption of around 500 gm for copper against an average of 4-5 kg in developed countries. We contribute to just 8 percent of the world winding wire market, while China contributes 30 percent. We have to cover the gap and the distance from 500 gm to 5 kg.
This will need expansion of capacity and with the geographical segmentation that exists in India, we will have to keep in mind being omnipresent across the country, as proximity to the customer in a high value item like copper and aluminum is very critical. With this, we feel having more manufacturing capability is not a matter of choice but necessity. It is necessary for survival and growth and a part of the need for running to stand still in today's dynamic business scenario.
WCI: Could you tell us about your business partnership with Crompton? What steps have you taken to make this partnership work?
SA: We have always maintained complete transparency and honesty in all our dealings with our customers, and that has really helped us grow and nurture our partnership with them. We have been associated with Crompton since 1995, and when Crompton launched their new range of fans with higher warranty period, they visited all their suppliers and honoured us as the most preferred partner to supply for this new product, which really helped establish Crompton's leadership on the premium fan market.
Our biggest achievement took place was when an auditing team from Crompton, actually said that among all their suppliers of winding wire, they are proudest of their association with GEEKAY as a supply partner.
WCI: I understand that GEEKAY's quality controls meet the most delicate requirements of international standards and that high level of quality is recognized by all its customers. How do you strike a balance between quality and price?
SA: At GEEKAY, quality is a way of life and we strive hard to ensure that we follow quality processes and systems in all that we do to deliver the best in class products for our customer's needs. The GEEKAY Seal of Quality is our Trust Mark for their peace of mind.
At GEEKAY, we have established our own set of standards, which are more stringent than the standards set by our customers and we try to continuously improve on the same. The idea is to continuously improve the product quality and make a better and more reliable product.
We feel that between cost and quality – cost is more important than quality, but quality is also the best way of reducing costs.
Being a supplier to automotive companies at GEEKAY, we have a stringent 4M procedure (Man, Machine, Material, Method), and any change must be validated at various stages both by us and our customers before letting that change affect the product and our customers. We have a dedicated DOJO (Japanese word meaning a place for immersive learning) center to help train our people, world class technology, best global suppliers for metal and insulation who are leaders in their field and systems-driven processes where we measure not only the outcome but also the compliance to laid out systems.
We don't claim to being the lowest in price but promise that we will be fairly priced and most competitive when evaluated based on all aspects of cost including quality, cost, delivery, development, market returns, field failures, etc.
WCI: How are you making your business presence stronger on the domestic and global markets?
SA: We believe that the Indian market offers a very large opportunity with almost 50 percent market being served by the unorganized sector. We are therefore focused on expanding our presence in new regions, working with large manufacturers in our core segments of automobile electricals, appliances, fans, pumps, power transformers, electronics and power tools.
We have set up new offices to serve customers in West and South India and expect to grow faster in these regions. We are also working towards growing our presence in the retail market and have been building our distribution network across the country for the same. We are also entering the export markets and have been setting up our sales channels for the same.
WCI: Do you think smart grid implementation and the rise of EVs in India will drive the growth of the wire and cable industry? Why has the rise of EVs in India been rather slow?
SA: EV will surely drive the growth of winding wire as average consumption per vehicle of winding wire will go up by 9-10 times with the engine getting replaced by a motor. We need to be and are getting prepared to develop products suitable for this application as this product will take the quality requirements to a whole new level.
However, EV transition seems to be happening at a lower than expected pace. I feel that this is basically due to the need for infrastructure which takes time to build, but we must not be fooled by the pace. There will be a point of inflexion when there will be a sudden increase in pace and unless we are prepared, we will not be able to catch the opportunity we may so miss.
WCI: What are your goals for the future?
SA: The dream we had in 1973 has come to fruition, but we are not resting. We now have a bigger dream: To become a Rs 1000 crore business and make GEEKAY a global brand.
We are embarking on this journey with a new mission: "To always be at the core of our customer's business by adding value through our systems-driven, technology-based and innovative solutions approach."
This new mission is exemplified in our core values, which are imbibed in the souls of each one of us at GEEKAY:
To serve with integrity at all times
To manufacture with highest quality standards
To provide the best possible solutions to our customers
To find the most innovative solutions to our customer's problems
To be most responsive to our customer's needs
To be committed to our customers, always
Our new brand logo is a representation of this strong commitment to our customers to partner with them and provide them with world-class solutions in copper and aluminium winding wires, delivering the highest quality products in the quickest possible time to ensure that we remain as their preferred partner.
WCI: Is there anything else you would like to add?
SA: We stand by certain very strong values and feel the responsibility to improve conditions for the users and manufacturers in our industry as industry leaders. We regularly work in the direction of getting people together for common goals and contribute towards developing new products and setting new benchmarks in our industry.
Technology, quality and service – these three elements work in harmony to deliver the product excellence our customers expect from us at GEEKAY.
As published on – Wire & Cable India