What is Magnet or Enamelled Wire?
Magnet Wire or Enamelled wire, also known as Winding Wire is a Copper (Cu) or Aluminium (Al) wire coated with a very thin layer of insulation. It is used in the construction of transformers, inductors, motors, generators, speakers, hard disk head actuators, electromagnets, electric guitar pickups and other applications that require tight coils of insulated wire.
Although described as "enamelled", magnet or enamelled wire is, in fact, coated with a layer of enamel paint or vitreous enamel. Modern magnet wire typically uses one to four layers (in the case of quad-film type wire) of polymer film insulation, often of two different compositions, to provide a tough, continuous insulating layer. Magnet wire insulating films use (in order of increasing temperature range) polyvinyl formal (Formvar), polyurethane, polyamide, polyester, polyester-polyimide, polyamide-polyimide (or amide-imide), and polyimide. Polyimide-insulated magnet wire is capable of operation at up to 240 °C.
Most often, magnet or enamelled wire is composed of fully annealed, electrolytically refined copper or aluminium to allow closer winding when making electromagnetic coils. High-purity oxygen-free copper grades are used for high-temperature applications in reducing atmospheres or in motors or generators cooled by hydrogen gas.
Aluminium is also used as an alternative for large transformers and motors. Because of its lower electrical conductivity, Aluminium wire requires a 1.6-times larger cross-sectional area than a copper wire to achieve comparable DC resistance.
Classifications of Magnet or Enamelled Winding Wire
Like other wire, magnet or enamelled wire is classified by diameter (AWG number, SWG or millimeters) or area (square millimeters), temperature class, and insulation class.
Size of the conductor

Measured as per AWG – American wire guage, or SWG – Standard wire guage, or in mm or inches 
Thickness of Insulation

Breakdown voltage depends on the thickness of the covering, which can be of 3 types: Grade 1, Grade 2 and Grade 3. Higher grades have thicker insulation and thus higher breakdown voltages. 
Type of enamel and its thermal class

The temperature class indicates the temperature of the wire at which it has a 20,000 hour service life. At lower temperatures the service life of the wire is longer (about a factor of 2 for every 10 °C lower temperature). Common temperature classes are 105 °C, 130 °C, 155 °C, 180 °C and 220 °C.
Applications of Magnet or Enamelled Winding Wire
Magnet wire is used in windings of electric motors, transformers, inductors, generators, headphones, loudspeaker coils, hard drive head positioners, electromagnets, and other devices
Electric motors convert electrical energy into mechanical motion, usually through the interaction of magnetic fields and current-carrying conductors. Electric motors are found in numerous diverse applications, such as fans, blowers, pumps, machines, household appliances, power tools, and disk drives. The very largest electric motors with ratings in the thousands of kilowatts are used in such applications as the propulsion of large ships. The smallest motors move the hands in electric wristwatches.
Manufacturing Process of Magnet or Enamelled Winding Wire
To manufacture magnet or enamelled wire, the basic process starts with extrusion of wire to the required dimension and then application of liquid enamel. This wire then goes inside an oven and enamel gets cured. The insulation is normally added in multiple no of passes and the wire goes in and comes out of the same oven in tandem in a continuous process till we get the required insulation.
Key Features of Magnet or Enamelled Winding Wire
Small and uniform insulation thickness
Good electrical characteristics such as dielectric strength and insulation resistance
Tough coating resistant to external forces such as bending, stretching and friction
Heat-resistance
Resistant to solvents, chemicals and varnishes
Resistant to hydrolytic degradation
Stable when combined with insulating materials
Resistant to water and moisture
Types of Enamels
    a) Classification by the Resin Structure or Material used
PU: PolyUrethane
PE: PolyEster
PEI: PolyEster Imide
PAI: PolyAmide Imide
PI: PolyAmide
SB: SelfBonding
PVF: PolyVinyl Formal
OC: OverCoating
Lubricant
b) Classification by Thermal Index (According to UL 1446 standard)
Class Type
Thermal Index
Class B
130degree
Class F
155 degree
Class H
180 degree
Class C
200 degree
220 degree
240 degree
International Standards for Enamel Wire
Magnet wire is governed by various standards, but the most often used standards, for both copper and aluminum, in the industry are (IEC) International Electro technical Commission, (JIS) Japanese Industrial Standards, (NEMA) National Electrical Manufacturers Association.
| | | |
| --- | --- | --- |
| Standard | Full Form | Origins |
| IEC | International Electrotechnical Commission | IEC 60317 |
| JIS | Japanese Industrial Standards | JIS 3202 |
| NEMA | National Electrical Manufacturers Association | MW 1000 |
UL is an international certifying agency. The procedure they follow for magnet wire testing is
First the enamel supplier (insulation material supplier) will get the enamel approved as per a particular thermal class. This is a very rigorous test wherein life testing of wire made using their wire enamel is also tested.
Thereafter, when the magnet wire suppliers like us want to get their wires UL approved, we give a declaration of the exact enamel name and supplier name we will use.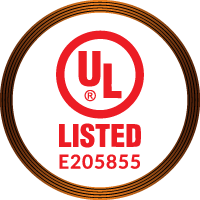 We have to then make a sample and submit to UL.
To verify that we have used the correct enamel, the sample submitted by the magnet wire supplier is checked for IR testing. The significance and importance of this test is there, because every enamel has a unique IR graph and if we use another enamel or contaminate it, the same will be noticed in the IR curve and sample will be rejected. Hence UL acts like a test for 4M change with respect to raw material.
UL also does life test on the wire, against magnet wire producers or users who normally only do a lab test spanning over a few hours.
UL also does regular testing and audits at the workplace of the magnet wire manufacturer's place to verify the process and material. The samples are also randomly collected to ensure conformance of material.
Since getting UL approval means rigorous process, expensive testing and regular follow-ups it automatically filters out the unorganized suppliers.